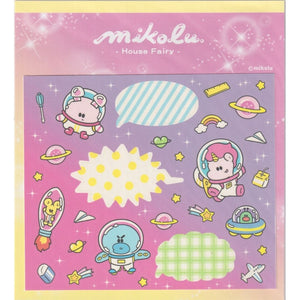 Let's go explore the outer space!
- One sheet of sticker
- 18 x 16cm
Mikolu is a illustration brand with the theme of "home." Mikolu consists of seven different types of microbes. They live together as a family, face ordinary things in daily life, go on adventures, take risks, and discover things that are not discovered yet.
Learn more about Mikolu on Instagram @mikolu_drawthings
These stickers are great for notebooks, planners, journals, scrapbook, envelopes, cards, and really ANYWHERE you want! Show us how you use them with #StickyLove on social 😊