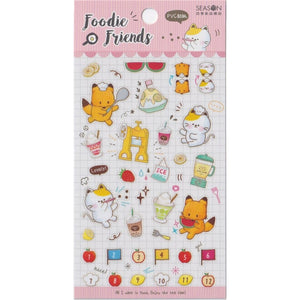 One of the best things in the summer is shaved ice with fruit!
- One sheet of stickers
- PVC stickers (transparent)
These stickers are great for notebooks, planners, journals, scrapbook, envelopes, cards, and really ANYWHERE you want! Show us how you use them with #StickyLove on social 😊
Show us what you create on Instagram and tag us @StickyRiceSisters!