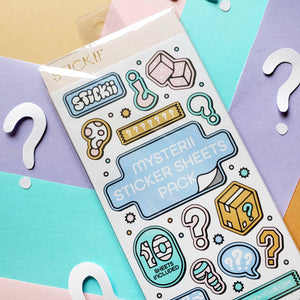 Introducing Mysterii Sticker Sheet Packs! ✨
Each pack includes 10 unique sticker sheets from STICKII. 
You will love the element of surprise + it eliminates the need to make decisions and makes it a lot of fun to see what sheets you might get - no one knows, not even us!